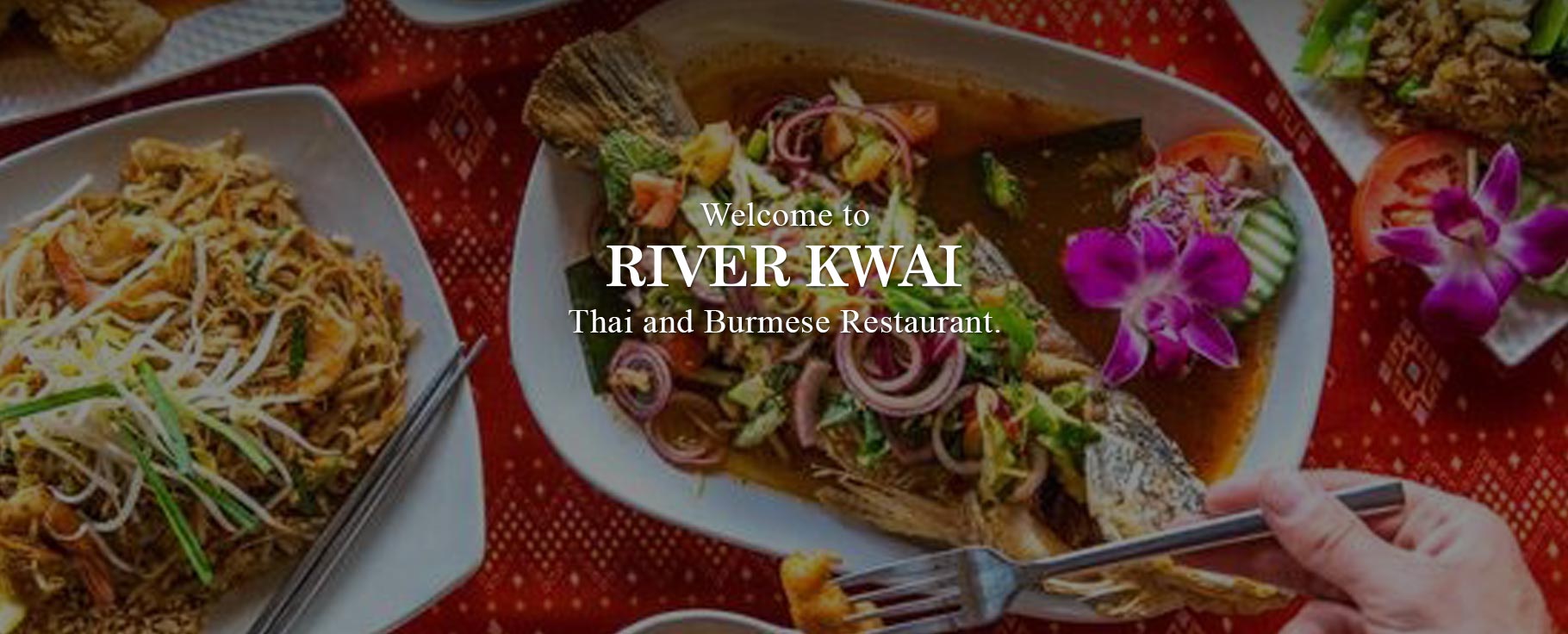 Opening Hours:
Dinner: 5:30 PM to 9:30 PM Tuesday – Sunday
Monday – Closed
About Us
River Kwai restaurant is open 7 nights a week from 5:30pm-10pm
River Kwai is famous for the 'bridge' that to us, represents the joining of two beautiful countries; Thailand and Burma (Myanmar).
We strive for authenticity, large portions, friendly service, a great wine list and beautiful decor.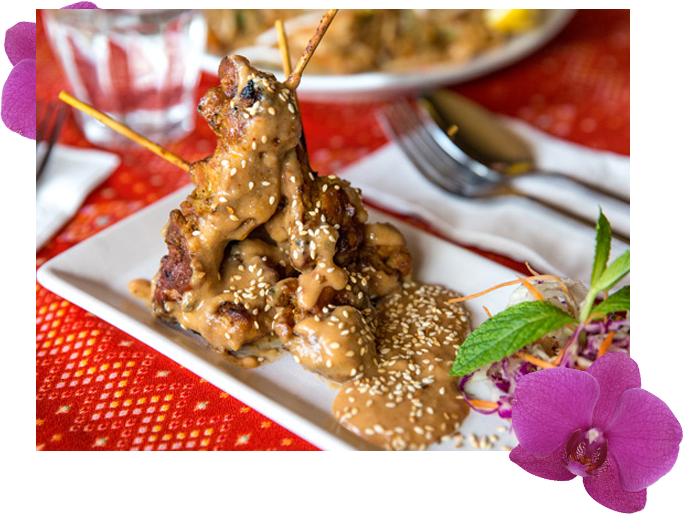 Catering
River Kwai is Victoria's leading professional caterer for corporate events, weddings, office functions, social occasions and celebrations. Our success is the direct result of consistently delivering responsive, quality catering services to our clients in Clayton South, Victoria.
Life's magical moments are cause for celebration, and at River Kwai, we give you more than a catered event – we give you an experience. A culinary journey that begins at the very first point of contact with quality service that's worthy of your special occasion.
We go all-out to impress both you and your guests with delicious menus for corporate events and private functions, gala dinners and cocktail parties, to weddings and celebrations of every kind. Our stunning menu selections let you choose the most delicious, contemporary dishes for your event, or, we can design a one-off menu infused with all the flavours you love. River Kwai Catering will ensure the food at your occasion leaves a lasting impression!
To learn more, we invite you to explore our website. You can also call us at 03 95455688
3 Flavoured Sauce Fish Fillet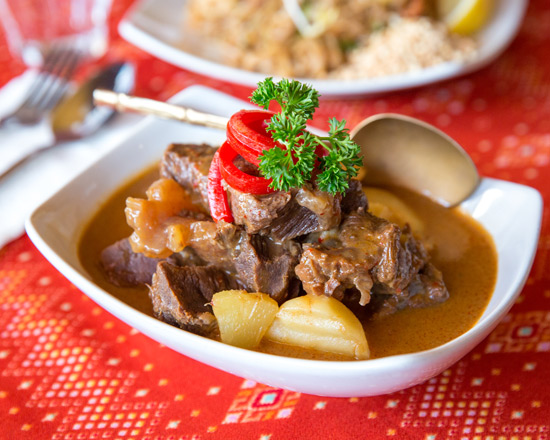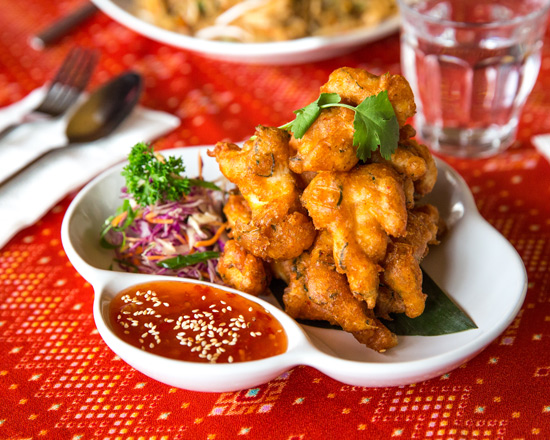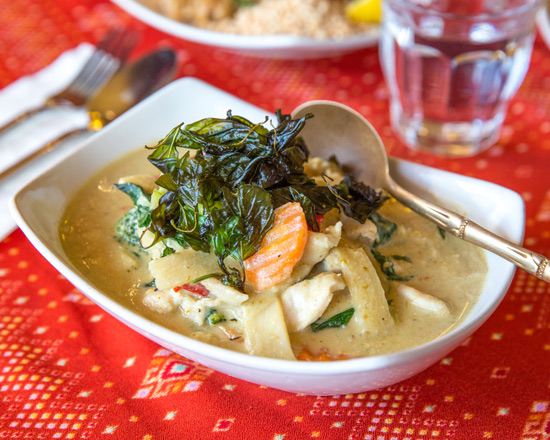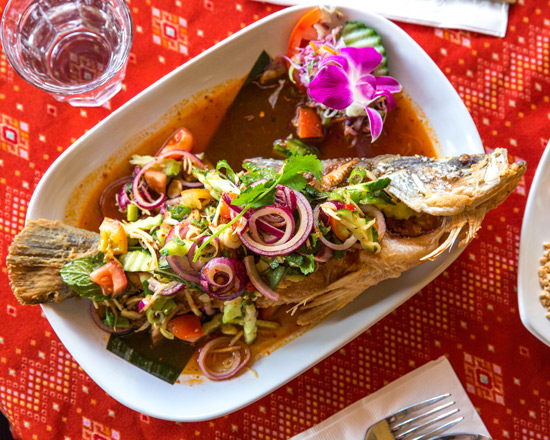 Vegetarian
River Kwai is well known for having an extensive range of vegetarian options.
Our vegetarian food is 100% vegetarian. No Shrimp paste is used in our curry pastes; fish sauce is also not used in any of our vegetarian dishes.
We use fresh market Vegetables mixed with Tofu and egg is optional.
Our Vegetarian curry puffs and spring rolls are hand made so we can assure you of the 100% vegetarian policy we have.
Try the chili basil tofu and mixed vegetables, a common favourite.
Visit US
3 1310 Centre Rd
Clayton South VIC 3169
Where to Park
You can park behind the
Greek Orthodox Archdiocese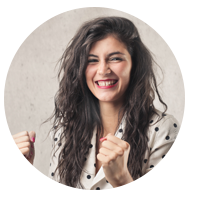 Best ever with huge servings. Lovely food. Don't miss this. Try the Deep Fried Squid- yummy and they will cook what you like. Fast service
Monica R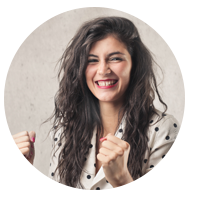 Family favourite place for all our special occasion dinners. Vegan friendly and just all round awesome.
August 3rd, 2018
Suzanne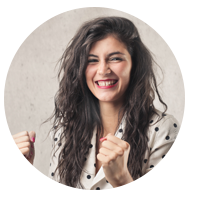 The food was absolutely amazing! Service was great and we had an overall good time. Would highly recommend and will be coming back again!
August 3rd, 2018
Tanya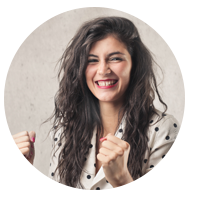 We were there to celebrate my birthday and had an amazing dining experience. A big thank you to all the staff.
August 3rd, 2018
Orlena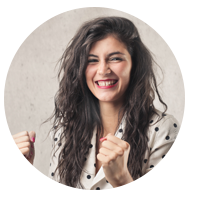 Cannot fault anything. The food is amazing and the service is fantastic. Staff are friendly and attentive and the food is full of flavour and generous size portions.
August 30th, 2017
Alissa R